Does landscaping increase your home value? It absolutely does.

But some improvements are worth more to home buyers than others.

Add a deck or patio? People love that.

Tear up the lawn and install a skateboard park? Only your 14-year-old loves that.

You want to be smart with your landscaping so you get a good return on investment (ROI.)

The landscaping projects should make your property worth more than the amount you spend on it. Do it right, and you can add some real value to your home.

What are the landscaping improvements with the best ROI for home value?

Let's take a look.
Tidy Things Up for Landscaping ROI
Any real estate pro will tell you curb appeal is huge. Nobody wants to buy a house with a weedy lawn, ratty old mulch, and shrubs that are old enough to legally buy a beer.
One of the easiest and most cost-efficient ways to add real curb appeal is by sprucing up what you already have.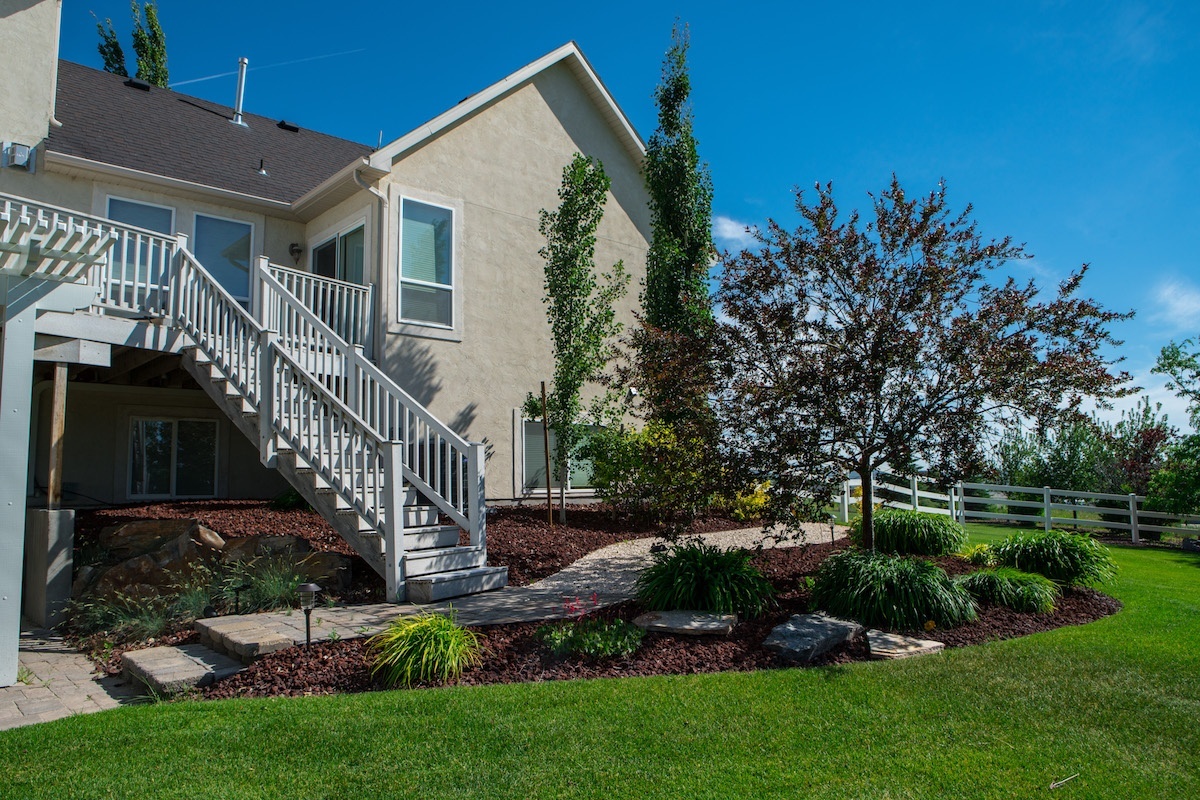 Add new mulch to plant beds. Prune trees and shrubs. Zap weeds. Fertilize your lawn. Remove struggling plants. Sometimes pretty small tasks can make an amazing difference.

Bark mulch costs $35 to $45 per yard, and you can get started on a comprehensive lawn care plan starting at about $50 a visit.
Add an Elegant Paver Walkway
An old, cracked concrete walkway does nothing for your curb appeal. Also, it might trip people. That's not a great first impression.

Add instant landscaping return on investment with an impressive paver walkway that offers a high-end welcome. No bandaids needed.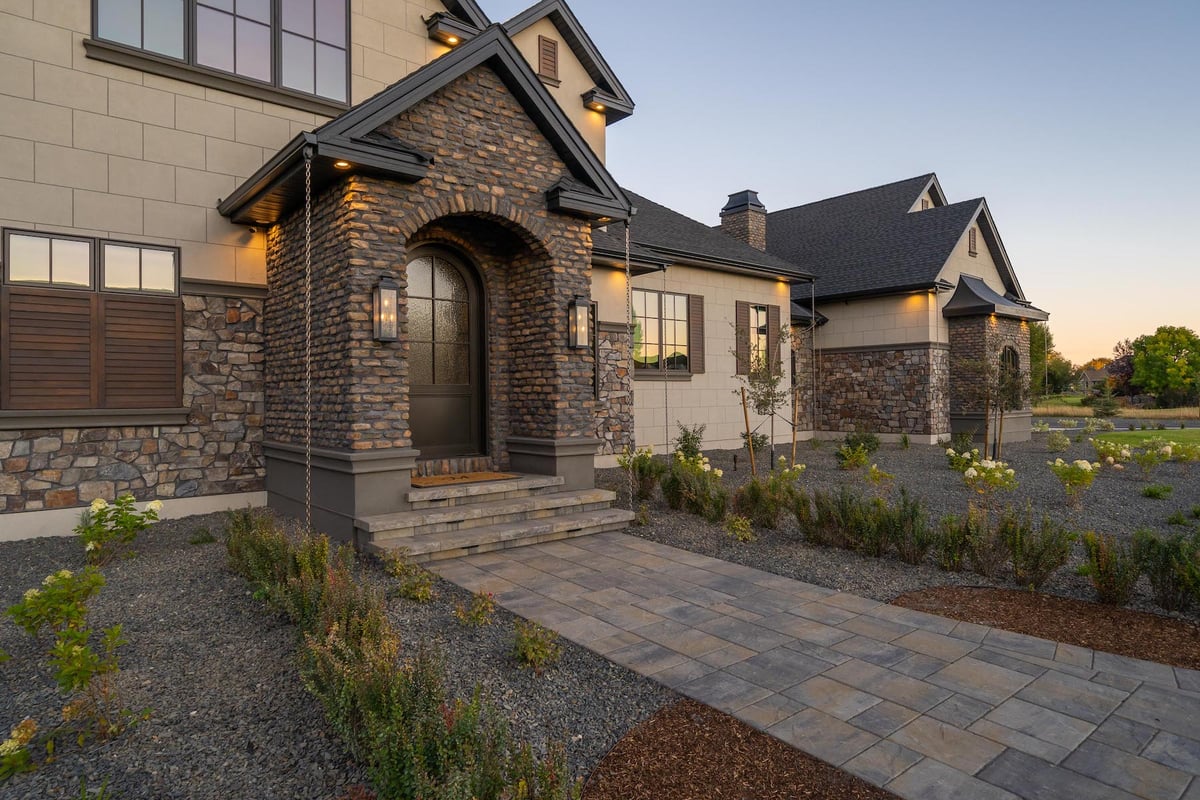 A paver walkway costs between $35 and $60 per square foot.

The appeal is instant. Make it wider, for a more elegant welcome. Add some curves for flair and interest. Make it stand out with a fun pattern or border.

The stroll to your front porch is a key part of a home buyer's important first impression.
Add a Deck or Patio for Landscaping ROI
Outdoor living spaces automatically add value to your home.

Who doesn't crave more living space?

Home buyers love composite decking. It lasts longer, won't rot or be devoured by insects and is low-maintenance. They see a deck they can enjoy, without the hassle of staining and upkeep.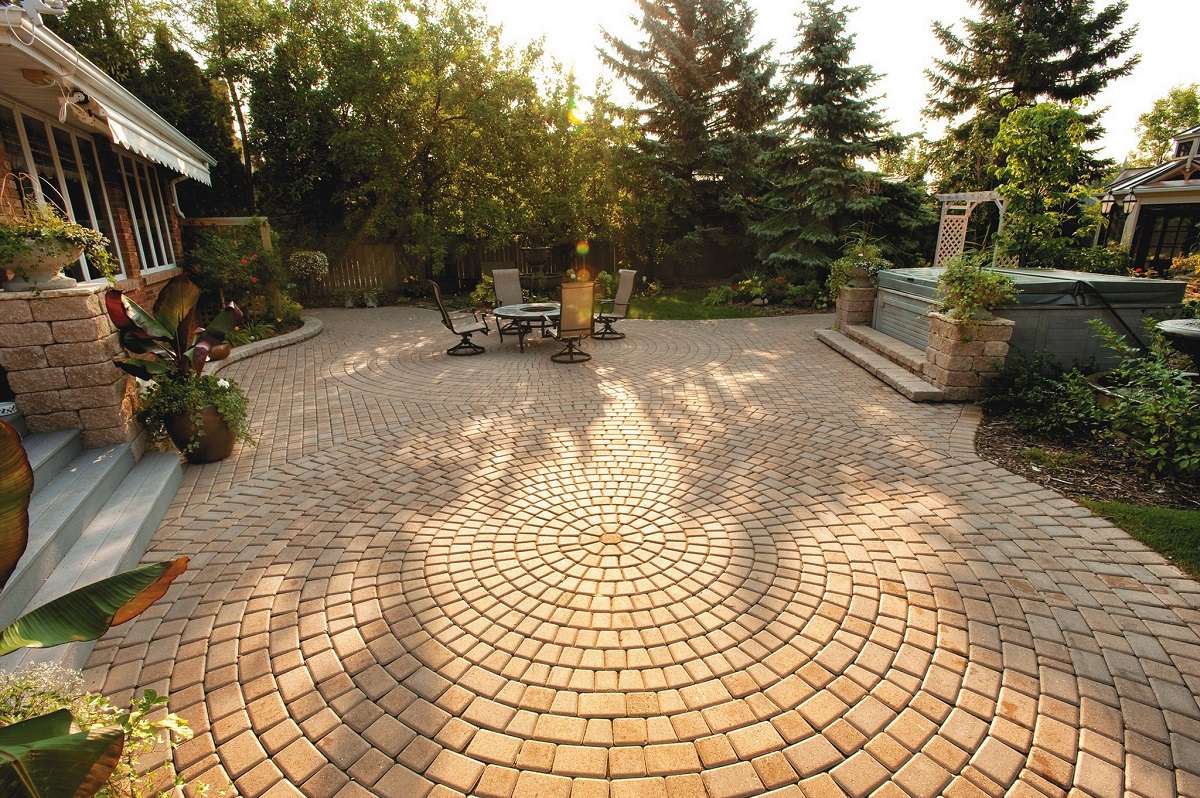 A composite deck costs $30 to $50 per square foot, and it can last 25 to 30 years.

Patios are great multi-taskers, and home buyers can envision the lifestyle boost a great patio offers.

Fun family gatherings. Weekend cookouts. Relaxing morning coffee and meditation. Romantic wine dates beneath the stars.
Landscaping ROI, big time.

A paver patio can cost anywhere from $25 to $50 per square foot depending on things like its size, the type of pavers used, and the level of detail involved.
Low-Maintenance Landscaping
Not everybody wants to spend their weekends tending to fussy gardens. But everybody appreciates appealing landscaping. And water conservation is on everybody's minds these days.

Invest in native plants and other low-maintenance landscaping elements that homebuyers will appreciate, adding landscaping return on investment.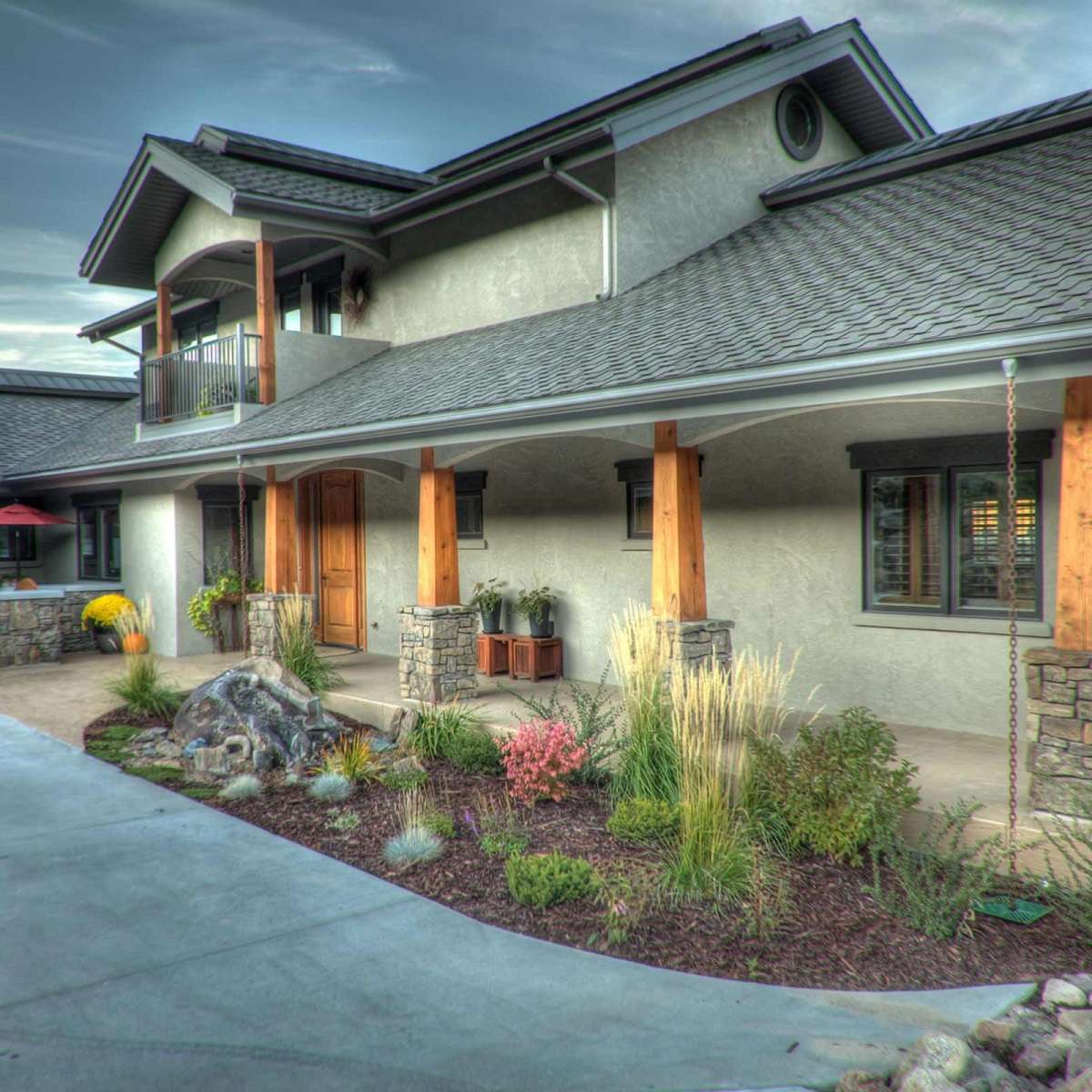 A few dramatic, low-maintenance plants can make a stunning impact in your Idaho landscape design and appeal to home buyers who want a great look with little fuss.

A few easy care natives that love it here:
Karl Foerster feather reed grass
Burning Bush
Common Yarrow
Flax
Dogwood
Chokecherry
Add large boulders for no-maintenance drama and impact, plus they serve as cool extra seating.
Fire Pit Fun
Fire pits are one of the most popular outdoor features in the Idaho Falls area. Everybody loves them.

No surprise, right? We have plenty of crisp, chilly air to enjoy them. Rustic landscape features are big in Idaho landscape design.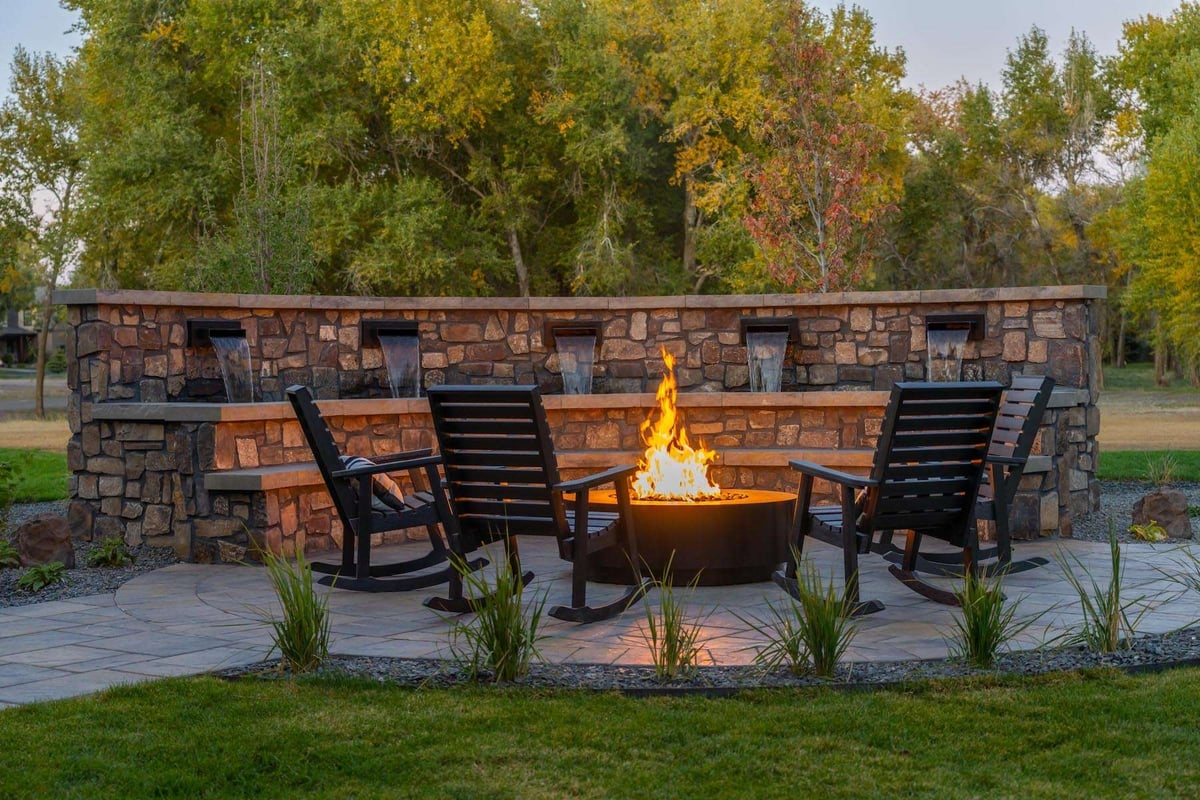 Toasty, flickering flames offer the perfect gathering spot. They keep you cozy on a chilly night, extending the time you can enjoy beneath the stars.

Plus, s'mores!

Home buyers love discovering there's a built in fire pit out back.

Bonus if it's gas powered, and they won't have to lug firewood.

Instant landscape ROI.

Prices start at about $12,000.
Need Great Landscaping ROI? Trust Outback
When it comes to first impressions, landscaping really matters.

Invest in landscaping improvements with the best ROI for home value.

Trust Outback Landscape designers to help you make the smartest decisions for your Idaho landscape design.

We can add that welcoming paver walkway or impressive patio; install popular low-maintenance plants or a cozy fire pit; get rid of weeds and get your grass green again.

Does landscaping increase your home value? It does, if you do it right.

Let our experienced team show you how to add lasting value with landscaping renovations.

Outback Landscape is a full-service landscaping company offering landscape design and installation in Idaho Falls, ID and throughout Southeast Idaho and Wyoming.

We install beautiful, functional landscapes. But our work doesn't stop there. We'll stay with you for the long haul, taking care of your property through all four seasons.

We serve residential and commercial properties in Idaho Falls, Rexburg and Pocatello, Idaho, as well as Bonneville, Madison and Bannock counties.

Call us at 208-656-3220. Or fill out the contact form to schedule a no-obligation meeting with one of our team members.

We can't wait to hear from you.