Everyone loves a fun questionnaire: What type of animal are you? Which celebrity do you look like? How long will you live?
Those are pretty light hearted and impractical. (I doubt you'll start living in the woods if it says you're like a bear.)
But, what about answering questions to figure out if your landscape is boring? That's probably not trending on BuzzFeed, but it's something that actually impacts your daily life. Even if your landscape turns out to be boring, there's plenty you can do to fix it.
Ask yourself these five questions to figure out if your landscape is boring and if it's time to consider a landscape renovation.

Are Green and Brown the Only Colors You See?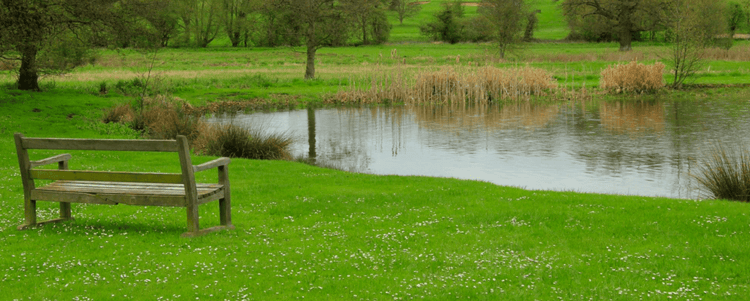 You (hopefully) see a green yard during the summer, which turns to brown in the fall and winter. And if that's all you see all year, that's pretty much the definition of boring.
Landscapes were meant to have color, texture and plenty of lively features to enjoy. You can bring all of that to your drab outdoor space by installing a variety of native plants.
Choose a variety of native or adaptable plants that will give your landscape color year round. Native plants will thrive better in Idaho Falls' conditions and make your landscape more sustainable.
Plants are one of the best (and most efficient) ways to make a statement on your landscape. You can put them in plant beds, around your patio or even in containers to add curb appeal.
Is Your Family Held Prisoner Indoors During Meal Time?
Summertime and fall are the perfect times to grill out and eat outdoors — unless you have a boring landscape with no place to cook or dine.
You can remedy this issue with an outdoor kitchen. It could be as simple as a grill and patio space or an all-inclusive space with a fridge, oven and sink.
Beyond the actual kitchen space, don't forget to add places to sit and enjoy the food you cooked. You'll also want to make sure there's enough space for people to move around comfortably, so think about that during the design stage.
Does Your Landscape Get Mistaken for a Barren Wasteland?

If the only things you see on your yard are weeds and the occasional tumbleweed blowing by, you might have drainage, shade or irrigation issues.
And all of those can lead to boring (and dead) landscapes.
If you see puddles of water, exposed roots or washed away areas of your landscape, it's probably from poor grading or bad drainage. You can install drains, retaining walls, groundcovers or sod to help fix the problem.
Having too much shade can also be a problem for some plants and grasses. So if you have dead spots under the tree line, try adding mulch or planting varieties that thrive in the shade.
You can also ensure all of your turf and plants are receiving the right amount of water by installing an irrigation system. These can be programmed to water specific areas at certain times, turn off if there's rain coming and much more to make your landscape more efficient.
Is There Grass as Far as the Eye Can See in Your Backyard?
Having some green space is good, but when your entire yard is an overwhelming sea of green, there's nothing to stand out and catch your attention. Plus, there's no real entertainment space.
Break up all of the green with a paver or concrete patio. These hardscape features can mirror the design of your home or be a wow factor on their own.
Turn them into the complete relaxation spot with some comfortable outdoor furniture, a shade structure and a tranquil water feature.
Are You Forced Inside When the Sun Goes Down?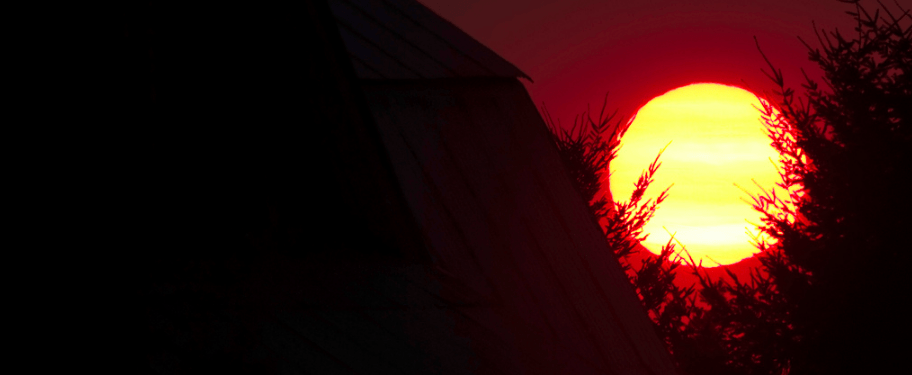 Unless you just enjoy sitting in the pitch dark, you'll have to head inside at night — greatly reducing the time you can spend in your outdoor space.
It's like having your mother tell you to be home before dark: No one wants to hear that.
Instead of letting the time of day control when you can spend time outdoors, you can add features like fireplaces, fire pits or landscape lighting to extend your landscape's use.
Fireplaces and fire pits can create a warm and welcoming entertainment space. Add in some outdoor furniture or sitting walls, and you'll have a complete room you can enjoy year (and day) round.
Landscape lighting will also help brighten up your yard. You can install these along walkways, around your patio, down stairs, near plants or on the side of your home. Not only will these features increase your space's usability, but landscape lighting will also add elements of safety and security.
Take Your Landscape from Boring to Bold
If you answered "yes" to any of those questions, you have a boring landscape. I'm guessing you didn't need a questionnaire to figure that out, though: All it takes is a look out your window.
Luckily, there are ways to enhance your landscape and bring it back to life. From adding colorful plants to creating a cozy outdoor room, you have plenty of options to match your style and budget.
And we can help you with all of your landscape renovation projects. Our team at Outback Landscape is passionate about giving new life to a tired, boring landscape.
We can design, install and maintain all of your landscape projects. Plus, we also offer holiday lighting and snow removal services to keep your property looking its best even during the winter months.
Ready to turn your boring landscape into the best on the block? Call us at 208-656-3220, or schedule a free consultation online.
Images: Pond, Wasteland, Yard at night